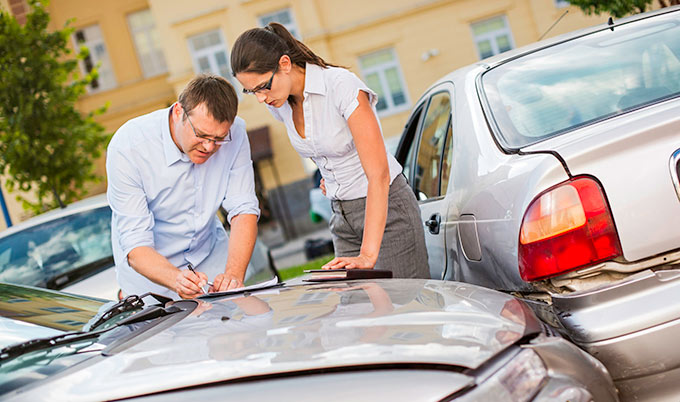 You turn your car on the way to will driving to your workplace. Your colleagues are waiting for you there, but suddenly something happens to break the normal balance of regular daily life. You had a car accident. Yeah, one of those terrible life events that nobody expects to have.
You should never underestimate the chances of getting into car crashes as they involve at least 6 million people in the US every year. Safety on certain roads is seriously too low to keep car crashes away from car drivers and pedestrians.
Checklist Of Things To Do Soon After A Car Crash
In most cases, car crashes cause light personal injures and car damages especially if it's a car collision at a reasonable speed. But, anyway, it's hard to avoid feeling anxious or upset. Many people have a breakdown, other people react by shouting loud… the most important thing is to keep calm and avoid panic to overdo your mental sanity.
It's also important to know how to behave in the case of a car accident, so take our checklist here as a road-accident vademecum:
Deal with injuries first
It's fundamental to take a look at the car accident scene to see if anyone got injured or is in danger. Your first goal is to make sure you and your passengers haven't seriously injured.
Call 119 for help
If you or someone in your car or the other involved cars is injured, you'd better call for help. Turn off your car and see if you can take your mobile and make a phone call. When on the phone, try to be as precise as you can about where you are and how many people are injured. Again, try to keep calm and ask the emergency service operator's questions and give precise answers.
Call the police
Usually, most car drivers think that calling the police for a minor car accident is the wrong decision. On the contrary, the police should be always alerted in case of a car accident. In certain cases, you are required to fill in a report with the police officer. Police officers will also check your driving license and car insurance and other relevant information.
Interact with the other car drivers
If there are any car drivers involved in the crash, you should exchange basic information like name, address, car's ownership, phone number, driver's license details and a few more.
Be positive
You don't have to force the other car drivers to give you information unless they agree but be assertive. Try to keep calm and start a constructive dialogue with them (keep in mind that they are as upset as you about the accident). Keep control over your emotions and try to be positive about finding a resolution to the crash.
Document what happened
If you can take some pictures of the damaged cars, that's also a good thing. Your car insurance company might request you to attach your pictures of the accident to your report. Moreover, if you take your car to a mechanic for repair, you will be able to show him how the car accident went and how car components got damaged. For example, if the other car damaged your car's lateral side, you may need to call a car locksmith to help you open the door and possibly repair your lock. On the web, you can find excellent and qualified professionals, check FindLocksmith, a US leading locksmith company that offers services in several fields as you can see at https://www.findlocksmith.org/commercial-locksmiths.
Write a record of the accident
The police will request you to write a report of the car accident but if they won't, you can always write your record about everything that you remember about the accident, like your direction, the other cars direction, speed, other relevant circumstances that are useful to understand the accident course.
Call your insurance provider
In the case of an accident with even minimal collision, you always have to inform your insurance provider. Make a phone call as soon as you can, so they can start the claims process for you. If you feel too upset at the moment of the accident, call the insurance company the next day from home. You'll be able to explain everything at ease.
We hope you'll never have to face a car crash, but in case it happens it's important being well prepared and know how to behave and what to do. You will cut off wastes of time and energy and start the claims process promptly.
http://greatlakesfordcollision.com/wp-content/uploads/header2.jpg
0
0
willywon
http://greatlakesfordcollision.com/wp-content/uploads/header2.jpg
willywon
2017-08-06 02:27:00
2020-04-08 02:28:39
8 Things You Must Do After A Car Crash